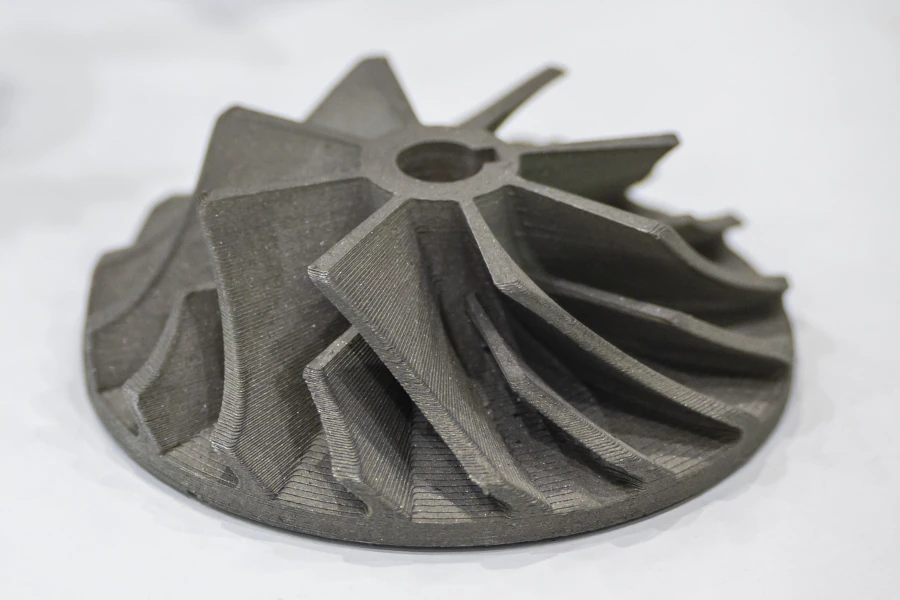 Additive Manufacturing for Automotive
Manufacturers are turning to additive manufacturing for its lightweighting capabilities, design freedom, range of available materials, and more. However, while AM has been readily accepted in the aerospace and medical industries, the automotive industry is behind, despite the fact that the technology is low-volume production ready now.
Four examples of how additive manufacturing can rev up your production are:
1. Multiple Part Assemblies/Part Simplification
2. Rapid Prototyping
3. Customization
4. Replacement Parts


How Additive Manufacturing Can Rev Up Your Production

Multiple Part Assemblies/Part Simplification
One widely touted capability of additive manufacturing is the ability to consolidate an assembly consisting of multiple parts, into one, solid part. This reduces both assembly time and cost of automotive parts. The continuous printing process ensures a seam free surface, which can increase efficiency.
Rapid Prototyping
The reliability and repeatability of additive manufacturing makes AM a prime choice for rapid prototyping. Parts can be seen and tested before sending out for full-production, leading to a faster turnaround time on prototypes.
Additionally, the little to no need for tooling with additive manufacturing expedites time to market, as well as cuts development and production costs.
Customization
Customization is big in today's automotive industry and additive manufacturing can help auto manufacturers meet this challenge. Through AM, engineers can quickly design parts specific to customer requirements, altering designs when needed.
Replacement Parts
The days of keeping an endless supply of stock parts are over. With additive manufacturing, you can quickly manufacture replacement parts, bypassing supplier wait times and excess inventory.


Additive Manufacturing In Motion
One example of additive manufacturing stirring up the automotive industry is when Porche built the first complete electric drive unit using 3D printed parts. The prototype passed quality and stress tests, meaning AM parts are suitable for larger and stressed components in electric vehicles. By combining multi-part assemblies into a single piece, Porsche was able to reduce assembly work and improve final housing quality. Integrating the parts reduced assembly work by 40 steps, saving roughly 20 minutes in production per unit.
Ford and HP have partnered to convert recycled 3D printing material into F-250 injection molded fuel line clips. The parts produced this way have improved chemical and moisture resistance and are 10% cheaper and 7% lighter to produce compared to parts molded using new material.


Driving Towards Change
Throughout the next decade, we'll see a disruption in trends and technologies including, electrification, digitalization, and sustainability, leading the way for new opportunities for AM. The benefits additive manufacturing holds for the automotive industry will only increase as the technology progresses.
Ready to learn more about additive manufacturing? Check out our blog.