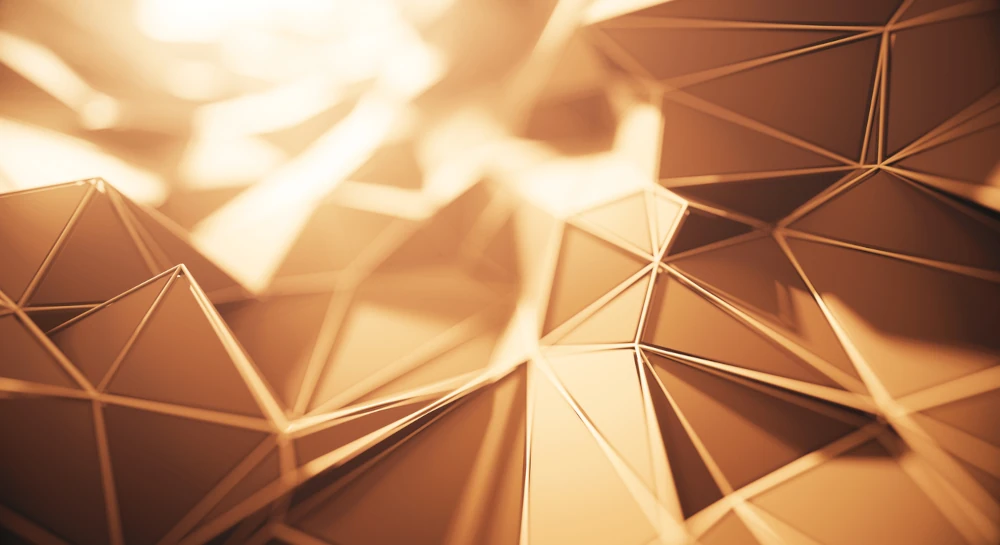 The Future of Metal 3D Printing: Forecasting the Next Decade and Beyond
Metal additive manufacturing (MAM) has come a long way since its inception, where it was primarily used as a means of prototyping. MAM has now grown into a process capable of creating strong, lightweight, end-use parts, offering a variety of benefits over traditional metal manufacturing, including flexibility/ease of design, faster time to market, and so much more.
We're very passionate about the future of metal additive manufacturing and if you're reading this blog, you're probably right alongside us, so we've compiled a list of ways you'll see the metal 3d printing industry continue to grow in the coming years:


The Future of Metal Additive Manufacturing

So what does the future of MAM look like?
Our Predictions for the Future of Metal 3D Printing
You'll see a rapid acceleration of the adoption of MAM solutions, addressing a broader range of applications. This includes (but isn't limited to) industrial applications such as cars, semiconductor capital equipment, and machine components for rocketry.
More mass customization options will begin to emerge. In the medical industry, patient specific medical devices will be a hot topic.
Metal AM will continue to play a critical role in transforming manufacturing workflows and supply chains. Delays in logistics slow things down and can hamper the on-time delivery of products and services. The ability to print on demand can alleviate these pain points. Additionally, less cash will be tied up in inventory, giving businesses more flexibility.
You'll see an increase in available materials in response to requests in the market. This will further push MAM from prototyping to mass production.
The industry will continue to push towards innovations in post-processing/surface structure. Currently, post-processing is required on almost all MAM products to be comparable to other technologies, which adds to the overall cost. Post processing can range from a minimal tumble operation, upwards to more costly operations to achieve excellent surface finish.
You'll see an increase in hybrid manufacturing - a lot of applications are going to use MAM and machining - this could be for a variety of reasons, primarily tolerance capability.
As efficiency increases, metal AM will become a go-to option for lower energy consumption and waste reduction. Currently, MAM is a labor-intensive operation with the capability to get to a lights-out manufacturing operation (meaning plants can shut down and robots handle the manufacturing from start to finish).


How Do We Create/Shape the Future of Metal Additive Manufacturing Today?
Present-day printers are capable of building for upwards of 12-14 hours with no interaction from labor. Before we can get to a full lights-out manufacturing operation, more historical data is necessary on the ever-expanding capabilities of MAM to ensure continued success.
Companies like APG are assisting the equipment OEMs in industrializing the technology so that it can be proven to be a robust lights-out operation yielding quality results. The equipment manufacturers in today's world do not have a tremendous amount of experience in mass parts production. This is where APG assists the equipment OEMs in closing the gaps between where the technology is and where we need it to be. This includes generating real-world feedback on applications, increasing data on capability, and working with customers to understand how traditional validation processes will be structured in this new technology space.
We're developing ways of correlating with customers on inspection criteria in regard to shapes and geometries that do not fit the mold of traditional inspection equipment. All of the challenges above are hurdles that require a trio team of the equipment OEM, parts producer, and customer to better align on how to industrialize an evolving technology.
With how quickly this technology's evolving, it requires companies such as us to stay at the forefront of all innovative equipment to make sure we're leveraging what's available on the market and how we incorporate the new equipment into our process flow.


Metal Additive Manufacturing - the Future of Metal Manufacturing
As more historical data is collected, more and more manufacturers in the automotive, aerospace, healthcare industries will begin to see the total cost benefits of metal additive manufacturing, along with all of the other advantages it has over traditional metal manufacturing.
If you'd like to learn more about metal additive manufacturing, check out our resources.