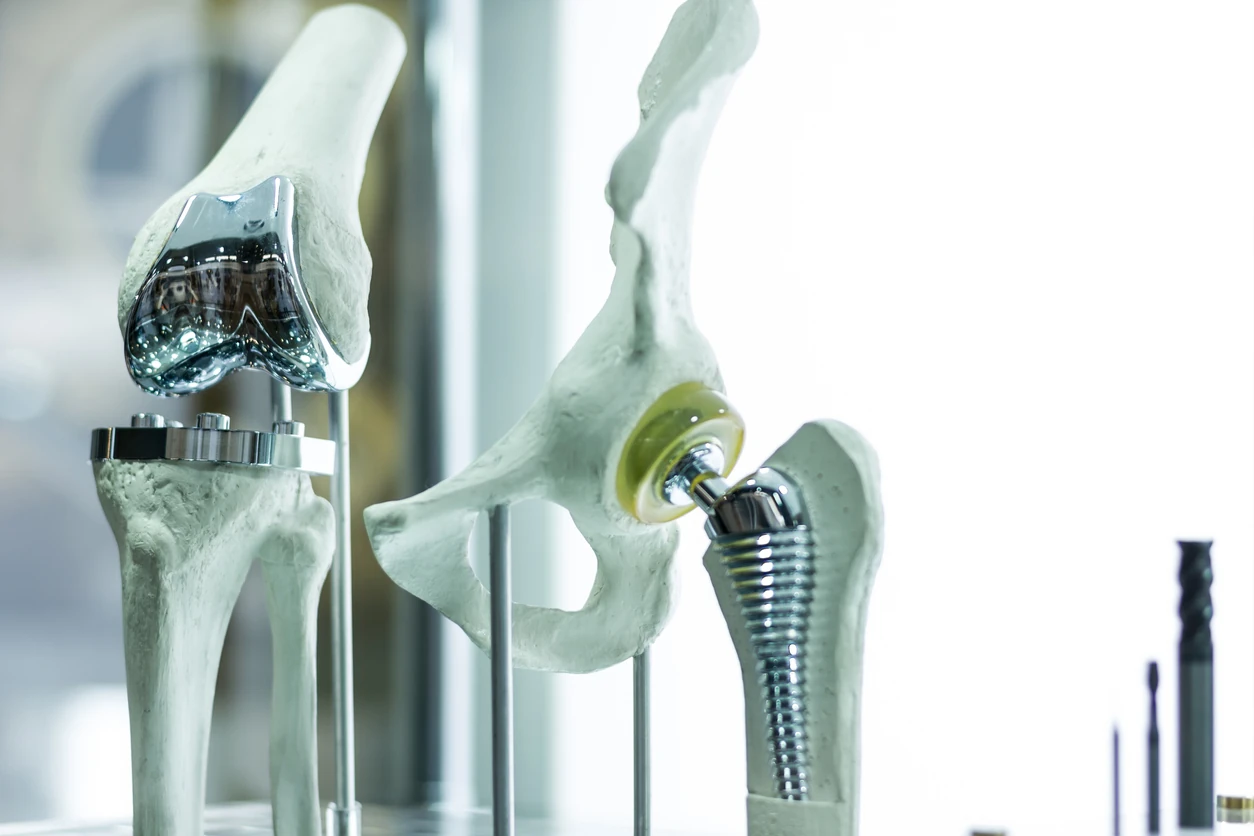 Additive Manufacturing in the Medical Industry
As the demand increases for medical items such as tools and prosthetics, companies are continuously searching for the most cost-effective ways of manufacturing lightweight and often complex medical parts. Additive manufacturing (AM), referred to by some as the next industrial revolution in manufacturing, has the ability to create complex, patient-specific parts on demand – so it's no surprise that the spotlight has shifted to AM in recent years.
Below, we discuss the variety of benefits AM can provide in relation to the medical industry, along with various real-world additive manufacturing applications.
Benefits of Additive Manufacturing in the Medical Industry
Additive manufacturing has a variety of benefits to the medical industry, including:
Reduction of Product Development Cost

Rapid Prototyping/On-Demand Manufacturing

Part Consolidation/Complex Parts

High Level of Customization




1. Reduction of Product Development Cost
Unlike conventional manufacturing techniques that take away material, leading to wasted product, additive manufacturing produces each part, layer-by-layer, until the final desired shape is achieved. In most instances, the leftover metal powder can even be reused.
Additionally, lightweighting – the practice of making parts lighter – can be achieved through using advanced design software, such as lattice building, topology optimization, and generative design software, further reducing the amount of material you need for each part.
2. Rapid Prototyping/On-Demand Manufacturing
Instead of going through lengthy tooling processes that can take up to weeks or months, 3D printing of medical instruments and devices can be started immediately after the design has been designed in a CAD program, making it perfect for rapid prototyping. This allows you to show your design to your customers before going into full production. If changes need to be made, it's as simple as altering the 3D design file and reprinting as needed.
You also no longer need to have a warehouse full of spare parts – with additive manufacturing, medical devices and instruments can be printed out and shipped to consumers as needed, decreasing inventory costs and alleviating supply chain disruptions.
3. Part Consolidation/Complex Parts
Additive manufacturing provides engineers with a freedom of design unparalleled by subtractive methods. This provides additional cost savings while maintaining design freedom and product innovation.
A medical device that needs multiple parts to be fastened together with subtractive manufacturing techniques, can be designed into one, complex part with additive manufacturing. A lower number of parts and subcomponents will need to be ordered and tracked, with less chance of assembly error. Additionally, operation steps are reduced, which lowers the number of tools, operators, and manufacturing equipment needed.
4. High Level of Customization
As stated previously, changing a 3D design is as simple as hopping into the design program and altering the file, bypassing the need for additional custom molds and tooling. This allows for a high level of customization, particularly with patient-specific devices. Customized, patient-specific devices can now be manufactured faster and with cost savings that can be passed down to your consumers.
Medical items such as implants, dentures, and prosthetics must have similar qualities to the original body parts in order for the body's immune system to accept them. Additionally, bone replacements or joints need to be able to withstand compressive strength and fatigue. The wide variety of biocompatible materials and freedom of design makes additive manufacturing a great option for manufacturing customized medical devices and instruments.


What's Holding Additive Manufacturing Back?
With so many benefits, why isn't additive manufacturing more prevalent in the medical industry? There are several reasons for this:
Startup Cost
Investment in additive manufacturing technology, including hardware, materials, and post-processing equipment is one of the largest deterrents to companies adopting AM. Initial investments include:
AM Machines - Depending on build size, quality, and AM technology, metal AM machines can range into millions of dollars.
Facility Costs - Metal powder bed fusion machines function best at ambient temperature and humidity levels specified by the manufacturer. The initial cost of air conditioners, humidifiers, or dehumidifiers can range from $10,000 and up. The sheer weight of some AM systems may even require structural changes to the factory floor.
Supplementary Machines - The post-processing of AM parts may require additional equipment, such as heat treatment furnaces and de-powdering machines, potentially adding additional tens or hundreds of thousands of dollars in investment costs.
Software - Licensing the AM-specific software needed to 3D print metal can cost thousands of dollars annually.

Training & Installation
Regardless of initial start-up cost, manufacturers actually end up saving on materials, labor, and time in the long run. As more companies adopt AM and demonstrate its worth, we predict others will begin to invest more into this exciting technology – or at the very least – partner with AM companies to accelerate their own processes.

Public Perception
The first documented 3D printer can be traced back to 1981 when Hideo Kodoma developed what's considered to be an early version of the modern stereolithography (SLA) machine. In its infancy, additive manufacturing was used primarily as a means for prototyping due to the limitations of the technology at the time and the fact that the parts produced weren't suitable for end-use cases.
This stigma has followed AM into recent times, although technology has greatly advanced since its inception. Today, additive manufacturing technologies effectively produce both small and large batches of complex, end-use parts used in various real-world applications, which we further outline below.


Medical Applications of Additive Manufacturing
Additive manufacturing is already being successfully used in medical manufacturing, as evidenced by the examples below:
Customized Dental Components
Additive manufacturing is used to decrease lead times for customized crowns, implants, and bridges. A digital model is created via a 3D scan, which allows for accurate sizing and quick production of patient-specific parts.
For example, the University Dental Hospital of Wales is using additive manufacturing to produce custom maxillofacial implants and surgical guides. By using 3D printing technology, no surrounding bone needs to be trimmed before implantation, as is often the case with traditional implants. This not only reduces the cost of the implant but also reduces the time the patient needs to be under anesthesia.
Prosthetic Limbs
Prosthetic devices are known for being expensive – a cost that becomes exponentially higher in children who outgrow prosthetics frequently, requiring frequent replacements. The University of Toronto is using 3D printing technology to create custom, cost-efficient leg sockets for children. This is achieved by scanning the residual limb, creating a 3D model based on the data, and printing a new prosthesis.
Joint Implants
The body's immune system will reject or fight any foreign objects viewed as incompatible, so medical implant manufacturers need to develop implants that trick the body into thinking it's made of natural tissues, such as bones, cartilage, and muscle.
Through metal additive manufacturing, researchers at NC State University and the University of North Carolina improved the acceptance rate of pins implanted into the body. This was achieved by designing and printing fine surface textures on the pins, recreating the natural bone structure, and reducing the body's tendency to reject foreign materials.
Surgical Instruments & Accessories
Additive manufacturing is also a great option for single or multiple-use surgical instruments and cutting guides. Whether you're looking to customize the instrument to the patient, surgeon, or procedure, with AM, you can quickly create a custom design out of a wide range of materials, such as titanium and stainless steel, that can be seen and held. This reduces development time and introduces the ability to print one-off instruments to meet the surgeon's needs.
Anatomical Models
Anatomical models are an invaluable tool for doctors, helping them see an accurate model of an individual's body when deciding on specialized treatments. Medical imaging technology now allows highly accurate, full-color 3D scanning, which can be plugged into topological mapping software to additively manufacture realistic models of subjects.


Additive Manufacturing for Medical: Fast, Repeatable, Customizable
Additive manufacturing is no longer just for prototyping – it now has the ability to use a wide variety of materials to rapidly create customized, complex medical instruments and devices.
Editor's Note: This blog was originally published on 7/13/2022 and was updated on 1/30/2023.