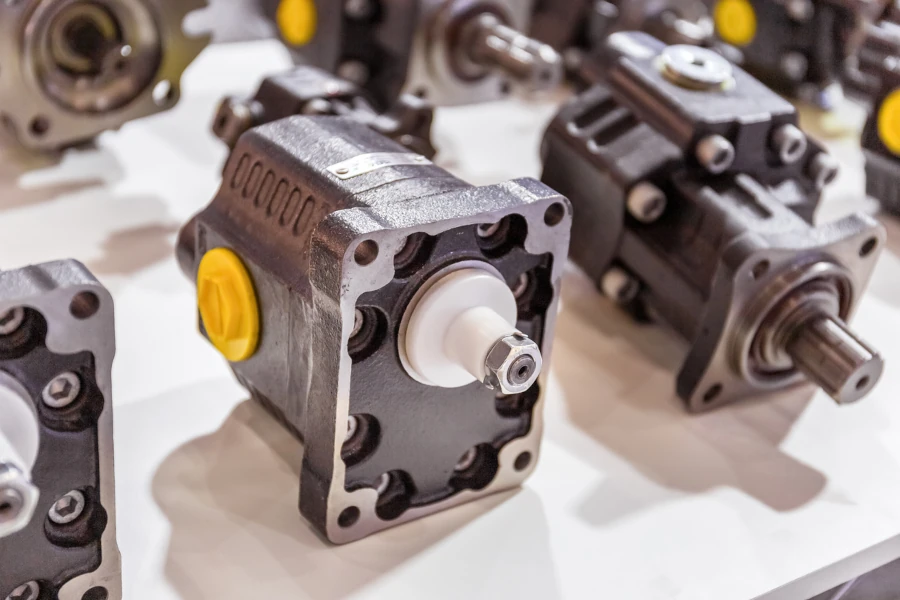 Metal Additive Manufacturing for Small Engines
Once thought of as a technology solely for prototyping, engineers are now realizing how metal additive manufacturing opens up new design opportunities for small engine manufacturing.
Find out below how the additive manufacturing process can be used to create complex engine components, as well as reduce costs, waste, and the number of assembly operations (and therefore the number of components) in an engine.


Benefits of Metal Additive Manufacturing for Small Engine
For small engine manufacturers, metal 3D printing carries a number of advantages, including:
Reduced barriers to entry/time to market
Repair custom parts as needed
Sustainability
Consolidation of parts


1. Reduced Barriers to Entry/Time to Market
Metal additive manufacturing has a variety of benefits for reducing barriers to entry and time to market, including:
Rapid Prototyping
After creating a CAD image of your engine part, metal AM allows you to produce those parts quickly, so you can test them without the lengthy wait times and tooling costs experienced with other processes. The time saved provides quick wins, de-risking product development while the design is still in the planning stage.
No Tooling
Tooling takes time and can be expensive, which is why many manufacturers outsource this type of work to other companies. With metal AM, there are instances where you no longer have to tool something to determine whether two parts will function together – tooling expenses can be bypassed by printing the part directly from a CAD design.
Ease of Altering Design
Have a new design for the oil pump that you've been producing? With metal additive manufacturing, altering the design is as simple as jumping into your CAD program. As soon as your file is altered, you can quickly process parts and test the results.
2. Repair Custom Parts As Needed
Each part wears differently during service, so when mending used parts, the repair must be customized with that in mind. Metal AM allows you to design and print customized, one-off parts so you can quickly repair engine components without waiting for the item to become available by your supplier or keeping excess inventory on the shelves.
3. Sustainability
Metal AM allows you to repair more parts, meaning you throw away fewer parts, use less energy, generate less waste, and leave a smaller footprint. Additionally, additive manufacturing dramatically reduces scrap and waste.
With subtractive methods, the material is removed until the part is left, often resulting in 90% or more of the stock becoming chips. With MAM, objects are built, layer-by-layer from stock powder, producing little to no waste (support material and/or partially sintered/melted powder is the exception, though this often represents 10% or less of the total material used).
4. Consolidation of Parts
Imagine being able to consolidate multiple engine parts into one, printed assembly.
Another benefit of MAM is the ability to consolidate many parts in one, complex component. The more parts being combined, the greater the savings. In regards to performance, a combined assembly will typically perform better, with fewer points of failure and added strength. This makes for a smaller bill of materials, less fasteners, and less assembly work (mitigation of human error).
The small engine market needs to constantly evolve to stay at the forefront of other technologies, so cutting costs from the total assembly is always evaluated with scrutiny. By consolidating parts, you can continue to gain efficiency.


Ready to Rev Up Your Design?
From cost savings and better performance to ease of customization and rapid prototyping, metal additive manufacturing can help lower your time to market and help you reach your bottom line. If you'd like to learn more about metal AM or the other technologies that APG supplies to the small engine market, visit our blog.